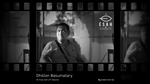 The great scientist Albert Einstien said, "Look deep into nature, and then you will understand everything better." and our grower Mr. Dhillon Basumatary is a firm believer in this quote. Born in the district of Kokrajhar, he spent his childhood playing around the foothills of the Baukhungri mountain and thus, formed a close connection with nature. Being in Assam, he found fascination towards the art of tea cultivation from his early childhood days. In 2011 his fascination became the source of his bread and butter as he inaugurated the Baukhungri tea garden. 
The scriptures say that "expertise comes with the proper experience." and Mr. Basumatary had ample experience when nature came into discussion.
He chose the ideal spot for his tea garden, a secluded piece of land on the foothills of the Baukhungri Mountain, fenced by the great Chakrashila Wildlife Sanctuary, blessed with the finest elements of nature.
But like all newcomers, Mr. Basumatry got lured into using pesticides for an increase in the yield. Although he enjoyed a steep rise in the harvest, his gut could sense something unusual. 
After a few months, he identified that the chemicals and pesticides used for tea cultivation pose a ghastly threat to wildlife and nature. The Baukhungri tea garden being in the middle of a wildlife sanctuary acts as a major grazing ground for birds and the animals nearby. Thus, increasing the risk of harming the animals in the forest. He figured out that during monsoon, the rains wash away the chemicals and drain them onto the lower grounds full of agricultural fields. 
The discovery acted as an eye-opener for Mr. Basumatary, and he immediately shifted to the side of organic cultivation. Like all other organic growers, he too faced challenges while learning and implementing it, but he knew the long-term benefits of being on the organic side. Like a pioneer, he led the production from the front and soon became an example for other small growers in the region. Slowly but steadily, people started opting for the organic way of production.
Recently a shocking fact revealed itself to Mr. Basumatry. He found out that the spraying of chemicals not only cast a shadow danger to wildlife but also human life. He went through a detailed study, which proved that exposure to these chemicals decreases the life expectancy of tea workers. Mr. Basumatary strives to use this new-found knowledge to increase awareness among the small tea workers and help them live a healthy and better life.
Ésah tea is proud to have such a grower as a part of our big tea family. We encourage all of you to switch to the smarter side and go organic. His teas are now available at Ésah Tea Click Here