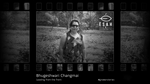 In a fast-paced world, most people are often seen indulging in a hassle to do better for themselves. In such times it is seemingly rare to come across people who are concerned about the upliftment of the oppressed. Our grower Mrs. Bhugeshwari Changmai (owner of Chang tea garden), falls in the category of the rare. She is a fine example of leading from the front and a torchbearer of women empowerment in the Golaghat region.
This article talks about the journey of Mrs. Bhugeshwari Changmai and how she transformed not only the Chang tea garden but the lives of the women in the Golaghat region.
In early 2014 in Golaghat, the Chang tea garden was inaugurated. From the days of its inception, Mrs. Changmai played an active role in the garden, along with the new workers. She was highly fascinated by the concept of organic tea production and spent a year learning the techniques and skills to produce it. In 2016 she took the Chang tea garden on a full-fledged organic production mode. From the beginning, her objective was clear. She wanted her tea garden to deliver the best quality of organic tea leaves, and she also wanted to employ the backward section of women in the Golaghat region. But, her journey was not easy, along the way, she faced several curveballs. During the initial days, she found it hard to train the workers who joined as freshers with no experience. In such times it was her patience that made the difference. With a clear head, she gave her 100% to train the women workers, and her hard work paid off. In 2017 she successfully got the factory license and, from that moment, the progress changed gears and gained speed.
Along with patience, adaptability is a prime quality of Mrs. Changmai. She understood the growing demand for technology and Social media and brilliantly used social media to learn about the new trends related to organic tea growing.
She also got the award of the Best entrepreneur in Assam and is praised by many for her brilliant work as a tea grower and a strong lady. She is proud to be a part of the ÉSAH Tea family, and together she wants to provide the customers with the best organic tea experience.
This was the story of Mrs. Bhugeshwari Changmai, a true visionary, a leader, a mother, and a proud grower.